VISCOLINE
Rheometer system for continuous inline measurement of fluid viscosity
Patented technology based on mixing principles applied to pipes
One design for a variety of fluids
Hygienic stainless steel construction without moving parts
Analog outputs or digital communications
VISCOLINE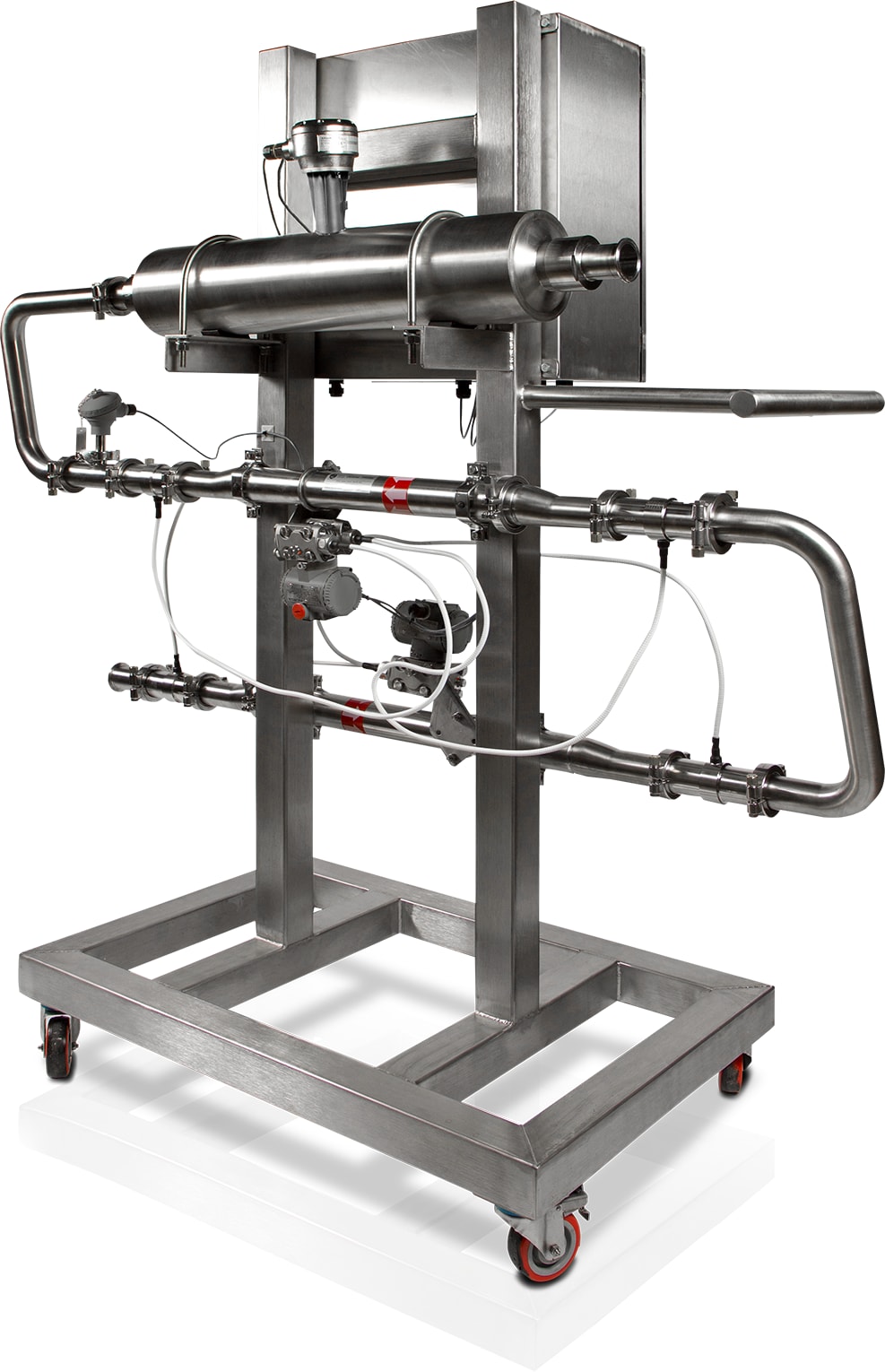 The VISCOLINE inline process rheometer provides inline, continuous measurement of fluid viscosity for process control and monitoring applications. It is ideal for use wherever viscosity measurement is required for process or quality control.
The innovative VISCOLINE is extremely adaptable and can be used for a variety of non-Newtonian applications, including emulsions, cosmetics, shampoos, ketchup, yogurt, sauces and cheese.
Product highlights
Continuous inline viscosity measurement for process control and monitoring applications
Ideal for non-Newtonian applications
Simple to install
Analog outputs or digital communications
0.2% repeatability, 0.1 cp resolution
Coriolis-based, real-time measurement
Independent of process changes
Typical applications
Food and beverage industry, pharmaceutical industry
Inline viscosity measurement in beer, cheese, yogurt, sauces, soap, shampoos, creams, gels, etc.
Chemical and other process industries
Paints, coatings, resins, oils, asphalt, emulsions, plasters